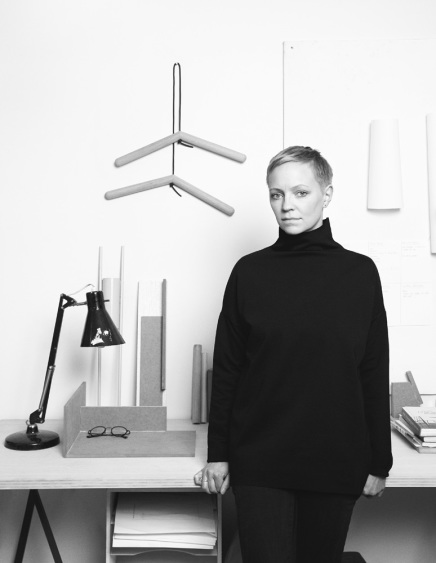 With a Swedish mother and Danish father Chris Liljenberg Halstrøm shows her nordic roots in her furniture through a minimalistic approach and choice of materials, like wood, leather and wool. Function is always the starting point and dictates the idiom of the finished pieces.
Chris Liljenberg Halstrøm is currently living in Copenhagen, Denmark, working with companies as Trip Trap Denmark, Design-Nation and +Halle as well as focusing on projects for various exhibitions.
She did her initial studies of design and art in Stockholm, Sweden and graduated in 2007 from The Royal Danish Academy, School of Design, Copenhagen, Denmark.
Chris Liljenberg Halstrøm is also a part of the duo Halstrøm-Odgaard with textile designer Margrethe Odgaard creating objects with focus on how color, patterns and form influence each other.
See more on www.halstrom-odgaard.com and #halstromodgaard